Synologen erbjuder kvalitativa bågar från bland annat följande leverantörer:
Balmain bågar
Med erfarenhet av mode och design från 1940-talet så har Balmain alla förutsättningar som krävs för att leverera högkvalitativa bågar för alla smaker, önskemål och behov. Bågar från Balmain är tidlösa men samtidigt iögonfallande.
Kenzo bågar
Kenzo är ett spännande och lekfullt varumärke med lång erfarenhet av bland annat mode och design. Med globala influenser i sin grund levererar Kenzo bågar som både är moderna och inspirerade av retro på samma gång.
Moncler bågar
Med bågar från Moncler kan du förvänta dig fransk lyx, design och kvalitet på samma gång. Sedan 1950-talet har Moncler varit verksamma i modebranschen och det märks verkligen på deras bågar.
Synologen har avtal för nedanstående varumärken på bågar.
1880, Balmain, Barberini, Black Label, Boss Orange, Bottega Veneta, Boucheron, BOZ, Brioni, C Zone, Cerruti, Cerruti 1881, Chanel, Charles Stone, Christian Lacroix, Christopher Kane, Dragon, Dsquared2, Emilio Pucci, Emporio Armani, Ermenegildo Zegna, Etnia Barcelona, Femina, FYSH, Gant, Georgio Armani, Guess, Götti, Harley Davidson, Hello Kitty, Henri Lloyd, Inface, Ivana Helsinki, JF Rey, Juicy Couture, Julbo, Kalevala, Kenzo, Koali, Young, Lexington, Lightec, Lindberg, London, Lyle & Scott, MAD in Italy, Marimekko, Marius Morel, Marni, Max Factor, McQ, Metro, Mod, Montcler, Moomin, New Balance, Nomad, NPS, Oakley, Oldies, OPO Kid, Oscar Jacobson, People, Persol, Pomatello, Prada, Prada Linea Rossa, Puma, Rag & bone, Ray Ban, Rebel, Salming, Smith, Sonia Rykiel, Stepper, Sun, Timberland, Time, Tomas Maier, Triple X, Vasuma, Versace, Vespa, Vinyl Factory, Vogue, Volte Face, Vuarnet, Waiting for the sun, Web, Wills, Öga
Du hittar dem hos våra optiker men sortimentet varierar från butik till butik.
Vi arbetar för tillfället med att föra in mer utförlig information om våra bågmärken nedan och ber om överseende till dess att alla är inskrivna.
Klicka på respektive logotyp nedan för att se information om varumärket.
Klicka sedan igen för att komma tillbaks till denna sida.
A
B
C
D
E
F
G
H
I
J
K
L
M
N
O
P
R
S
T
W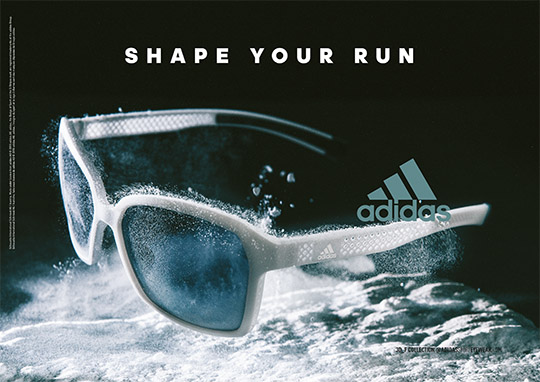 Oavsett om du tar en joggingtur runt kvarteret eller tävlar på professionell nivå – adidas Sport eyewear är här för att hjälpa dig uppfylla din unika potential. Tillverkad för och med atleter erbjuder adidas Sport eyewear kombinationen av perfekt passform, linsteknik och design.
Sedan 1993 har Silhouette International producerat sportglasögon av hög kvalitet under det licensierade varumärket adidas Sport eyewear. Varumärket innehar ett flertal patent och finns tillgängligt i över 100 länder. adidas Sport eyewear erbjuder flera olika optiska lösningar för att möta konsumenters behov. Varumärket står för innovativa material, hållbara produkter och skydd för att ge perfekt syn under sportaktiviteter.
En presentation kommer inom kort.
En presentation kommer inom kort.

Bellinger Eyewear – The story
Who we are
Bellinger was founded in 2003 by designers Malene and Claus Bellinger Diederichsen. The ambition was, and still is, to design high quality eyewear for those who like to stand out. Bellinger was originally named after Malene's maiden name.
Bellinger – makes you feel
Bellinger's focus is to make a statement and leave a lasting impression. Bellinger will always have that extra flavor that makes it interesting.
It can be the shapes, or the details – it can be the unique color combinations or the cuttings on the frames – all things that make Bellinger stand out.
Innovation
Bellinger consistently focuses on innovation. We create and design innovative eyewear with a sense of something new and unique – we try to go where nobody has been before. Whether it is the shapes, the colors, the material, cuttings or  a unique detail. We do not go for the easy or simple solution.
Joy
People wearing Bellinger can be any age group. They like to be colorful, be vibrant and experience life! They do not want to fade into the background – they want to stand out. They have great personal style – their own. Some want to be colorful and passionate others want to be cool and casual.  But all of them express joy and personality, life and passion.
Passionate and personal
Bellinger feels very strongly about designing eyewear – to Bellinger it is personal. Taking great pride in designing each frame and every collection that makes each face look its best. When Bellinger designs it's a feeling of raw energy, joy, happiness, excitement and passion … Bellinger want you to feel the same and look your best.
Bellinger works at this with every frame designed. Nothing makes Bellinger prouder than seeing the frames on faces of different people around the world
A part of Bellinger House
Bellinger House is the corporate company – "the mother ship" behind our 3 brands Bellinger, Blac and Entourage of 7.
Bellinger was founded in 2003 by designers Malene and Claus Bellinger Diederichsen. They began by creating innovative eyewear rich in color and design. The Bellinger House was built in 2008 which brought everything under one roof – designers, logistics, customer service, administration, marketing, stockroom and the entire Blac production – creating a dynamic and cohesive work environment. The unique Bellinger House building is an aesthetic experience in itself – its open spaces and classic Danish designs are a result of the cooperation between Claus, Malene and two Danish architects: Smærup & Wessmann and Bønnelycke mdd.
In 2013 Entourage of 7 became a part of Bellinger House – not only a strategic decision in positioning Bellinger House within the industry but also the result of a longtime friendship between Malene and Claus Bellinger and Jakob Talbo.
Bloomdale Eyewear
Bloomdale Eyewear is an independent eyewear label based in the Netherlands, which designs eyewear for people who want to wear an original design, with beautiful shapes, nice details and tasteful color settings. All this to an affordable price. The concept and philosophy of Bloomdale is to make glasses that make people happy and more beautiful when they wear them.
En presentation kommer inom kort.
En presentation kommer inom kort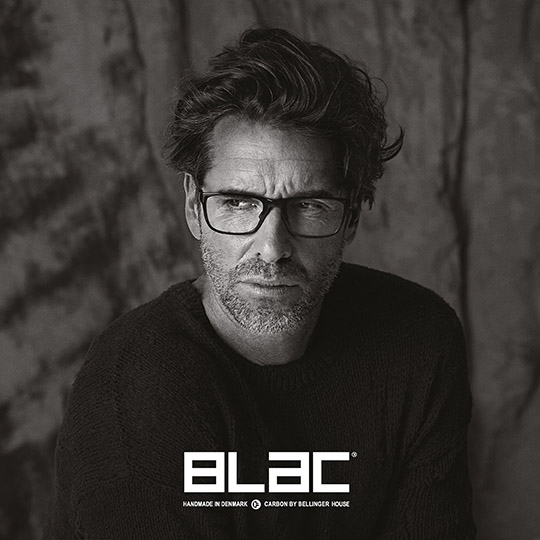 BLAC – The Story
The original carbon fiber frame!
Blac is an innovative desiger eyewear brand, revolutionary made from carbon fiber reinforced with titanium. A lightweight frame but yet very strong.
Blac is the world's first adjustable carbon fiber frame, with the patent to prove it. We are proud to have developed the world's first adjustable carbon frame!
Handmade in Denmark
Blac is designed and handmade exclusively by our own specialized production team in the Bellinger House, Denmark. The top secret novel production process allows for each Blac frame to get special attention and craftsmanship, ensuring a unique design of each frame. All frames are custom made by hand for each individual customer with hinges, screws and tips tailored for our Blac frames.
Blac – the fabulous story
Begins with designer Claus Bellinger and his fascination of McLaren's carbon-composite MP4-1 body,
which rocked the Formula 1 World at Silverstone in 1981.
The MP4-1 was the first full carbon Formula 1 body, designed as a molding, rather than the traditional series of flat aluminum panels mechanically fixed together. The reward for challenging conventional thinking was a gigantic leap in strength and sturdiness that would revolutionize racing car design.
The characteristics of the carbon fiber and fiberglass composite are its unique woven surface, an unusual lightness combined with great strength.
A part of Bellinger House
Bellinger House is the corporate company – "the mother ship" behind our 3 brands Bellinger, Blac and Entourage of 7.
Bellinger was founded in 2003 by designers Malene and Claus Bellinger Diederichsen. They began by creating innovative eyewear rich in color and design. The Bellinger House was built in 2008 which brought everything under one roof – designers, logistics, customer service, administration, marketing, stockroom and the entire Blac production – creating a dynamic and cohesive work environment. The unique Bellinger House building is an aesthetic experience in itself – its open spaces and classic Danish designs are a result of the cooperation between Claus, Malene and two Danish architects: Smærup & Wessmann and Bønnelycke mdd.
In 2013 Entourage of 7 became a part of Bellinger House – not only a strategic decision in positioning Bellinger House within the industry but also the result of a longtime friendship between Malene and Claus Bellinger and Jakob Talbo.

The promise
Brendel is eyewear fashion by females for females – inspired by the work of renowned fashion designers, stylists and makeup artists.
The target group
Self-confident, fashion-oriented females who underline their individual visual appeal through thechoice of their eyewear.
The characteristics
Brendel combines current trends in international female fashion with the tradition of an established, German eyewear manufacturer. Material selection, workmanship and design create the ultimate look and ensure maximum comfort. Femininity knows many forms of expression and Brendel encapsulates this diversity in its stunning range of high quality models, whilst at the same timepresenting one common characteristic: a unique style.
The positioning
The Brendel brand produces high quality eyewear fashion for discerning females. From serious practicality, to playful femininity, right through to accentuated chic, Brendel offers the complete range of feminine styles. As a result, Brendel eyewear will always be the perfect accessory for underlining the personality of the females who wear this brand.
The history
The Brendel brand was established in 1901 and acquired by Eschenbach in 2002. Originally intended as an addition to the segment of high quality female eyewear, the brand soon developed into the power brand of Eschenbach Optik.
BRENDEL EYEWEAR
FASHION FOR THE FACE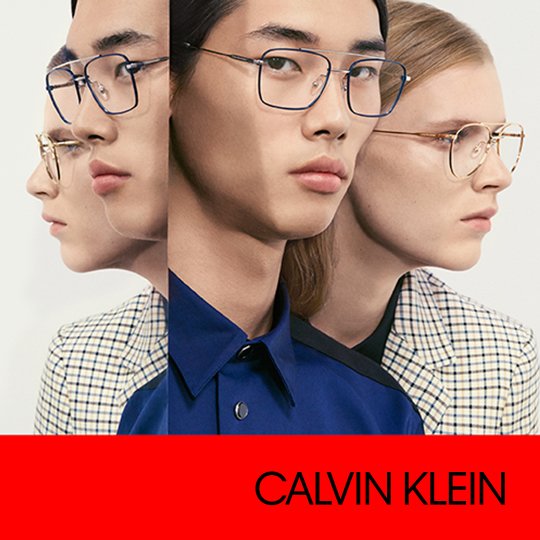 MODERN PROVOKATÖR
CALVIN KLEIN är ett amerikanskt modehus som distribueras i över 110 länder med 20 000 försäljningsställen. De erbjuder ett brett kommersiellt produktutbud med bland annat moderna glasögon och solglasögon i klassiska silhuetter och distinkta färgpaletter.
CALVIN KLEIN:s optiska och solkollektioner finns i flera pris- och design-nivåer och tilltalar därför en bred målgrupp. Kollektionerna hämtar inspiration från varumärkets starka historia och amerikanska rötter samtidigt som de fortsätter att utvecklas för att på bästa sätt nå fram till den moderna provokatören.
En presentation kommer inom kort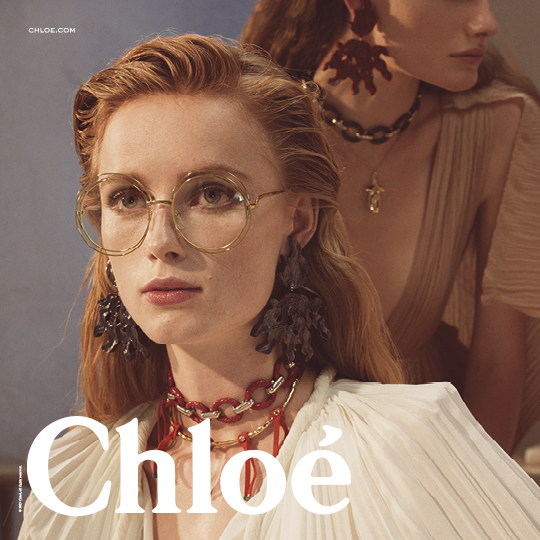 FEMININA GLASÖGON SOM ANDAS CHLOÉVARUMÄRKETS KÄRNVÄRDEN
Chloé är det mest naturligt feminina varumärket av de parisiska modehusen och gränsar mellan graciös elegans och ungdomlig attityd. Varumärket grundades år 1952 av Gaby Aghion och designas idag av konstnärliga ledaren Natacha Ramley-Levi och är välkänt hos världens mest modemedvetna och sofistikerade kvinnor för sina chica och feminina kläder och ikoniska eftertraktade accessoarer.
Varumärket formas av sin feminina, moderna, eleganta och naturliga karaktär, något som syns tydligt i alla produktkategorier inklusive glasögon och solglasögon.
Lätta bågar, ikoniska utsmyckningar och en harmonisk kontrast mellan textur och toner framhäver de ofta överdimensionerade formerna. Kollektionen innehåller en blandning av ikoniska kännetecken som gyllene metaller, runda, retro och överdimensionerade former som uttrycks i varma, sandiga nyanser och toningar som speglar Chloé varumärkets färgpalett.
En presentation kommer inom kort
En presentation kommer inom kort

Entourage of 7 – The story
Los Angeles, Est. 2007
Entourage of 7 is luxury eyewear based in Los Angeles and influenced by the city in which it originates. In the City of Angels – an ever-changing multicultural melting pot, we find joy in pushing forward, constantly reminding ourselves to always be courageously creative. We aim to design beautiful spectacles for our rockers and rollers, lovers and sinners at Venice Beach – the birthplace of Entourage of 7.
We base our design philosophy on the heritage of Los Angeles eyewear – but not resting here. Always keeping our eyes and mind open to new ideas we manufacture our eyeglasses in Japan and Denmark. A great mix of tradition and cutting edge technology ensures a constant flow of creative ideas pushing our designs to new limits.
From classic Japanese hinges with double rivets hammered into zyl acetate frames to laser cut aluminum alloys and titanium we honor both the vintage traditions and embrace progress. Just like Los Angeles is constantly changing – so are we!
What does Entourage of 7 mean?
7 – the Good Luck number was also the amount of members at the founding meeting of the company. 7 industry insiders deciding to follow their intuition and dream starting their own eyewear brand. Founder Jakob Talbo is to this day still head of design at Entourage of 7.
In 2013 Entourage of 7 became a part of Bellinger House – not only a strategic decision in positioning the brand but even more the result of a longtime friendship between Malene and Claus Bellinger and Jakob Talbo.
En presentation kommer inom kort
En presentation kommer inom kort
En presentation kommer inom kort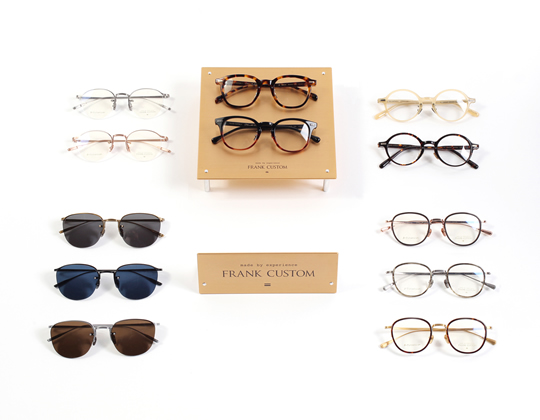 MADE BY EXPERIENCE
Designing of over a thousand models.
True comfort begins from the experience.
To apply the experience and the spirit of the age on every single process of two hundred and fifty steps of production.
Frank Custom's effort is aiming at value of true classic. Giving it a laid-back classical attitude.
frankcustom.com
The promise
Premium eyewear – never too small – developed for men with larger heads.
The target group
Men with confidence, a passion for technology and a desire for perfection and visual appeal.
FREIGEIST makes it easy for men with larger head sizes to find suitable yet stylish, high quality eyewear.
The characteristics

The designers of FREIGEIST eyewear have taken their inspiration from architecture. Their top priority is high quality materials, right down to the very last detail. In addition to its individual design, this eyewear is very distinctive with its exceptional and sophisticated workmanship which is reflected in each and every component: German spring hinges, bicolour temples, carbon inserts and multilayer laminated acetates. With the message: "Never too small".
The positioning

FREIGEIST is the epitome of confidence, urban design and unique masculine aesthetics. Men with larger head sizes will find the perfect look in this range of high quality and contemporary eyewear manufactured from acetate, titanium, stainless steel and wood, available in head sizes from 57 –
Featuring the best quality from Eschenbach Optik, FREIGEIST is positioned in the medium to 

high price range.
The history

FREIGEIST was established in 2013 in response to the need for eyewear for men with larger heads. This brand has successfully catered for this niche ever since. The current highlight of the brand is the collaboration with James O`Callaghan, who is renowned for his work for Apple. A completely new collection has been created here, which is based on the principle of calling all previous concepts into question in order to completely redefine eyewear design. This new approach to thinking will also be implemented consistently into future Freigeist collections.
FREIGEIST – NEVER TOO SMALL
En presentation kommer inom kort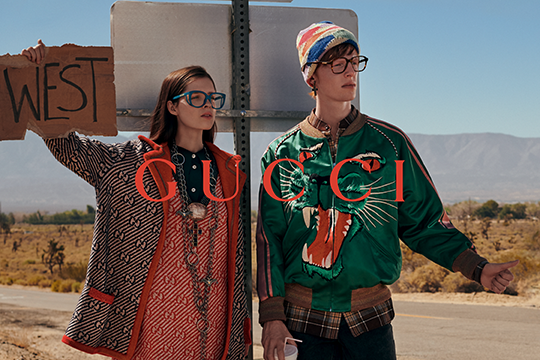 GUCCI
Founded in Florence in 1921, Gucci is one of the world's leading luxury fashion brands.
At the beginning of 2015, Gucci embarked on the next chapter in its history, under the creative direction of Alessandro Michele, with the introduction of a new contemporary vision, which is re-establishing its reputation as one of the world's most influential luxury fashion brands.
Eclectic, romantic, and above all contemporary, Gucci is currently inventing a wholly modern approach to fashion and thereby redefining luxury for the 21st century.
CRAFTSMANSHIP AND THE QUEST FOR THE PERFECT FIT
Enter stage right; Hackett Bespoke Eyewear. Handcrafted from the finest acetates and meticulously tailored for fit, our bespoke ophthalmic collection fully embraces the classic aesthetic. Style concedes to timelessness, trends are not acknowledged. Here time slows down to collect, not recollect. So come and join us as we endeavour to create future optical classics.
JEREMY HACKETT AND ASHLEY LLOYD-JENNINGS MEET IN THE PORTOBELLO ROAD 1979
West London, both combing the market for good second-hand traditional British men's clothing. A business partnership is soon started with their own small stall in Portobello, selling on the clothing after cleaning and repairs.  Today Hackett's new collections are available globally and are celebrated for their re-interpretation of British style for today's gentleman as well as their quality.  From bespoke tailoring to iconic sports garments, Hackett's fineries are as at home at Sandringham, as they are at Silverstone.
En presentation kommer inom kort
"My eyewear is an essential part of my performance. With passion we create eyewear that help you to perform. I am closely involved in the choice of materials, lens development and frame design – and I know what is required for protection and performance." – Henrik Stenson
henrikstensoneyewear.com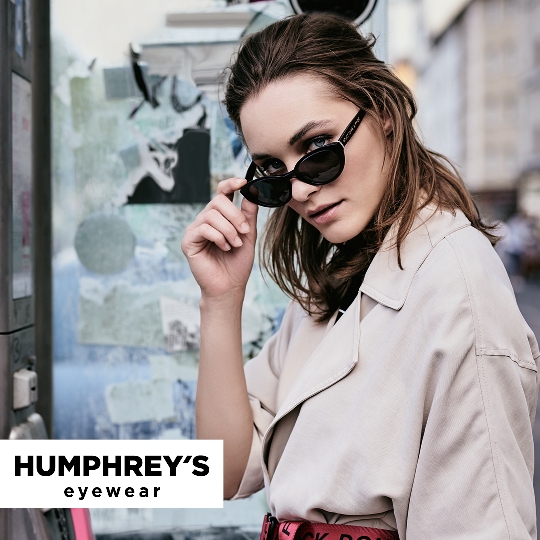 THE CHARACTERISTICS
HUMPHREYˊS eyewear is all about individuality and authenticity. A mix & match collection, playing with graphic patterns and colors, inspired by upbeat metropolises all over the world.
THE POSITIONING
The young brand presents designs ranging from original and simple to fashionable and bold. Whether minimalist or striking, puristic or playful – the individual design of the international brand is trend-oriented, unisex and also available in youthful sizes. Always up to date, looking forward to the now.
THE HISTORY
From small sun collection to power brand – founded in 1994 by Eschenbach Optik as a fashion-oriented brand for sunglasses. Since 2000 HUMPHREYˊS eyewear also offers a wide range of fashionable frames in trendy patterns and colors.
THE TARGET GROUP
Designed for a young, fashion-oriented generation that reinvents themselves every day with an open and modern lifestyle, always looking forward to the now.
THE PROMISE
Unique styles for unique personalities – we embrace diversity – accessorizing your amazing mindset.
Swiss Eyewear Group (International) AG
Swiss Eyewear Group was founded in 2013 by a select group of eyewear experts with more than 120 years combined industry experience. We specialize in designing, producing and distributing high quality, affordable eyewear globally. INVU ultra polarized was brought to market with the clear objective of launching the next generation global polarizing brand. Combining extraordinary lens performance, Swiss engineering and beautifully crafted frames, INVU offers an exceptional experience and unmatched value for consumers worldwide. INVU is a registered trademark of Swiss Eyewear Group (International) AG and is currently distributed in more than 90 countries worldwide. Find out more at swisseyeweargroup.com

Elegant style
The JAGUAR Eyewear collection mirrors the unique elegance and drive of the JAGUAR sports car. Design interpretations from car to eyewear such as carbon fibre details, wood grain and interior materials characterize the collection. Lens shapes that closely adhere to the design language of the car as well as color transfers further add to the JAGUAR magic of these frames, making them truly desirable products for men.
En presentation kommer inom kort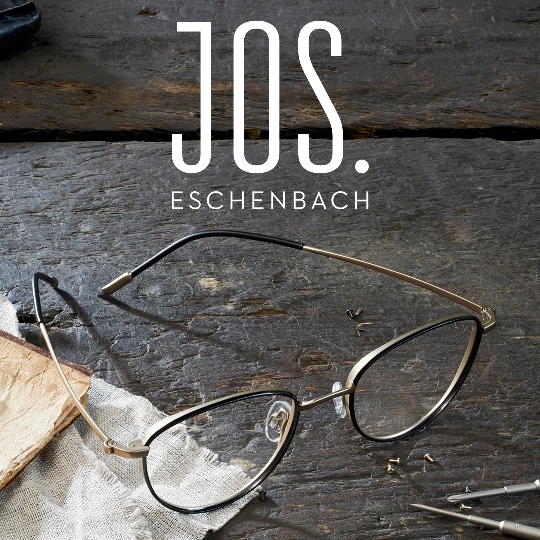 The promise
We create eyewear which is timeless and classic. Each model encompasses more than 100 years of creative f lair and experience in design.
The target group
Jos. Eschenbach is targeted towards people who have reached that middle stage in life where they feel self-assured and know their own identity. They like innovation, but they don't feel compelled to follow every fashion trend. They have a passion for design, if it remains practical. They appreciate quality, as long as they can perceive it.
The characteristics
Jos. Eschenbach is the eyewear brand which unites traditional with contemporary. In the design of every frame, opposites attract. A classic form is combined with high quality materials. The past meets the future.
The positioning
Jos. Eschenbach is the range which connects our company to its roots. Under the Jos. Eschenbach label, we're offering eyewear which features a contemporary interpretation of classic design.
The history
With the Jos. Eschenbach brand, Eschenbach Eyewear is showcasing tradition and the future. Named after the company's founder Josef Eschenbach, the ladies' and gents' collection will certainly impress with its authenticity and discreet elegance. Concise design and exceptional workmanship ref lect the values of the company which are a long-standing tradition.
Jos.Eschenbach
German Design.
Since 1913.
En presentation kommer inom kort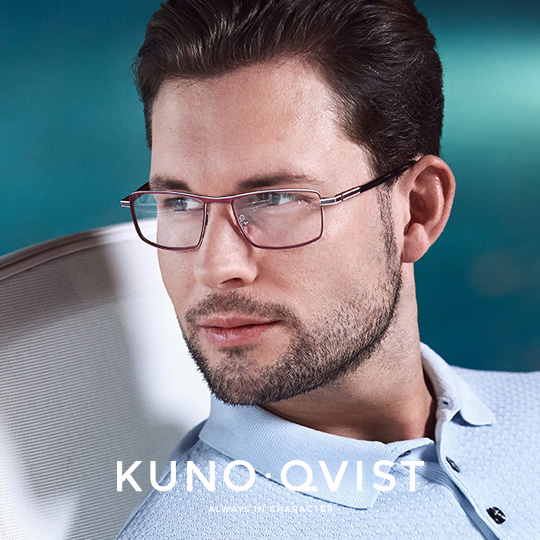 Vi producerar kvalitetsbågar för människor som tycker om att uttrycka sin personlighet och ser sina glasögon som en del av sin identitet. KunoQvist föddes ur en passion för glasögon och en önskan om att göra något annorlunda. Vår ambition har aldrig varit att skapa en produkt som passar alla. Sedan vi lanserade vår första kollektion 2005 har vi konsekvent arbetat med en klassisk skandinavisk design, kombinerad med spännande detaljer och väl utvalda färger.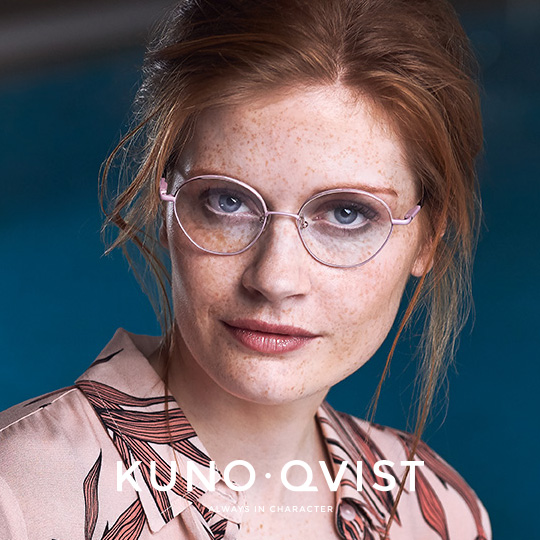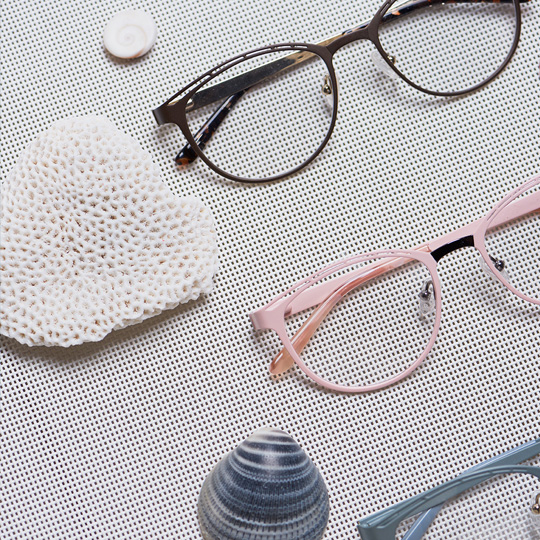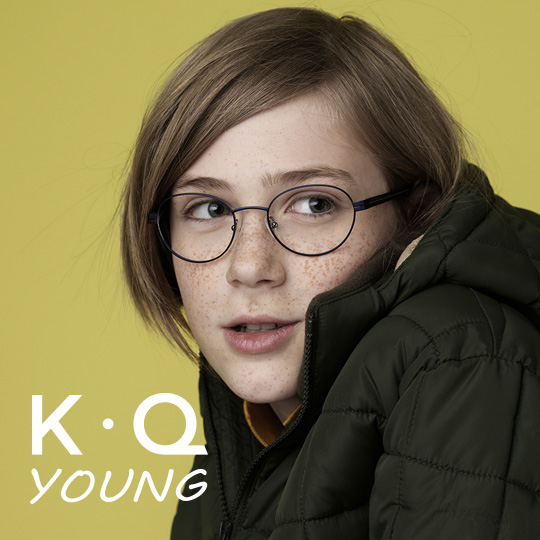 KunoQvist Young bjuder på ett gäng stilrena bågar med karaktär. Designade speciellt för våra yngre kunder i en skön mix av glada färger och spännande former.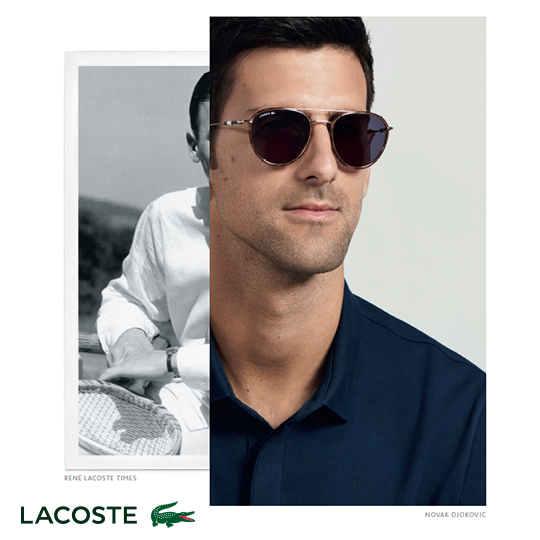 FÖR LACOSTE, ÄR LIVET EN VACKER SPORT!
Sedan den första polotröjan skapades år 1933, har Lacoste använt sitt autentiska sportarv för att sprida optimism och elegans till världen genom sin unika och originella livsstil för kvinnor, män och barn.
Med visionen om att vara den ledande aktören inom premiumklassen i sport- och fritidsbranschen, finns krokodilvarumärket idag i 120 länder och distribueras genom ett noga utvalt distributionsnät. Något som bidragit till att det världen över säljs två Lacoste-produkter varje sekund.
Lacoste erbjuder ett komplett sortiment av produkter: kläder, lädervaror, dofter, skor, glasögon, klockor och underkläder, alla utvecklade på det mest kvalitativa, ansvarsfulla och etiska sättet.
STYLE THAT LASTS
We at Lunor like to focus on our own point of view, a change of view, the big picture, transparency in our conduct, life in all its aspects, the healthy mix. But we also believe in understatement. That's why we'll keep it brief.
JUST ONE THING: WE LOVE WHAT WE DO.
TRENDS COME AND GO. QUALITY LASTS.
Our vision, as a manufacturer of glasses, is to make an uncompromising impact with quality, masterful craftsmanship, and consistent workmanship. Lunette d'Or was where it all started, and where we got our name: Lunor. And hand-crafted gold will remain part of all our pieces in future, too.
IN LOVE WITH DETAILS.
We'll be honest: We don't care much for logos. But we care a lot about fine details. Because it is in these details, well known to connoisseurs, that you can see what makes Lunor special.
WHAT´S OUR INNER STRENGTH?
Together with consitency, our nature is to value harmony and appreciation. That is why we offer spectacle enthusiasts particularly faithful companions. Wooden and leather cases that remain true to their form, and accommodate refinde frames carefully in the smallest space. We exclusively source select wood from domestic forests, and our leather cases are sewn out of soft cowhide. Together with a precisely produced case and high-quality microfiber cloth, Lunor frames become a true one-off…
lunor.com
MAJE
Maje is, above all, a family story of Judith Milgrom.
Founded in Paris in 1998, the brand offers a bold, modern and urban style. The brand's first store opened on the left bank of the Seine, in the 6th district of Paris and is now present across 37 countries with 448 points of sale.
Over the years, Maje has successfully developed a wide collection ranging from ready-to-wear to accessories and has managed to establish itself as a leading brand of accessible luxury.
Built on both trend-led and classic pieces with subtle details and twists, the brand has a resolutely feminine silhouette that is understated yet glamorous.
www.maje.com
En presentation kommer inom kort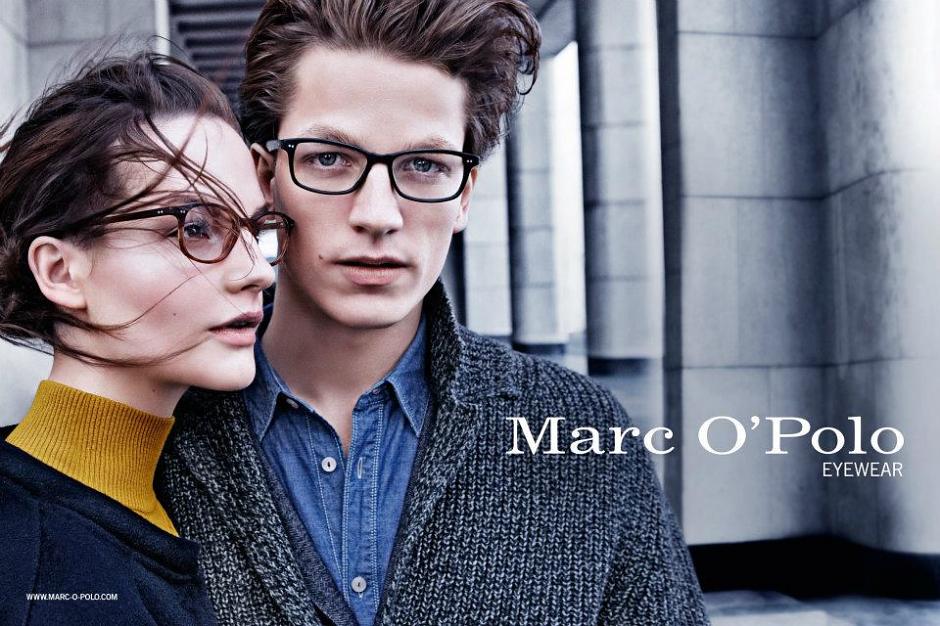 The MARC O'POLO brand stands for an urban, relaxed lifestyle
and a discerning flair for design. Classic, contemporary design meets
aesthetic appeal and high quality standards.
Attractive. Contemporary. Cosmopolitan. MARC O'POLO Eyewear
is characterised by timeless, purist design and classic style
in a reduced colour palette. The various collections
express the diversity and timelessness of the brand.
Traditional meets modern. MARC O'POLO Eyewear displays
exciting contrasts and combines classic styles with innovative looks.
Proven craftsmanship together with optimised technology create special
details that underline the simple aesthetic and casual naturalness of the brand.
En presentation kommer inom kort
En presentation kommer inom kort.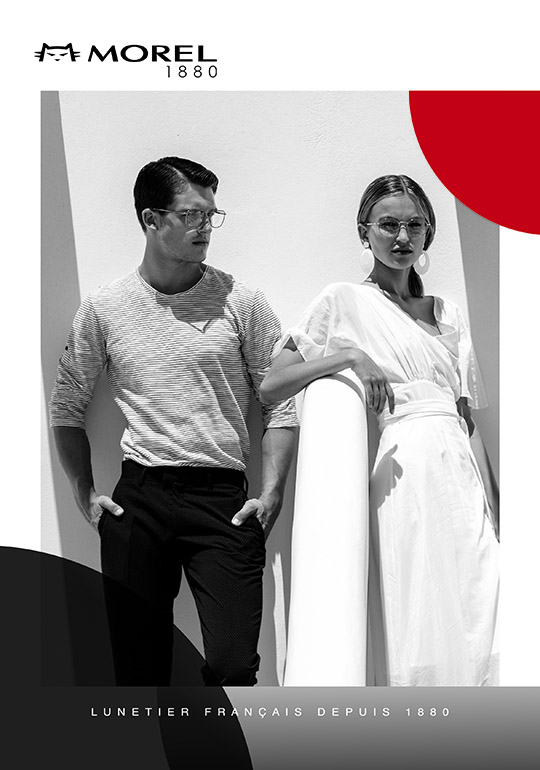 En presentation kommer inom kort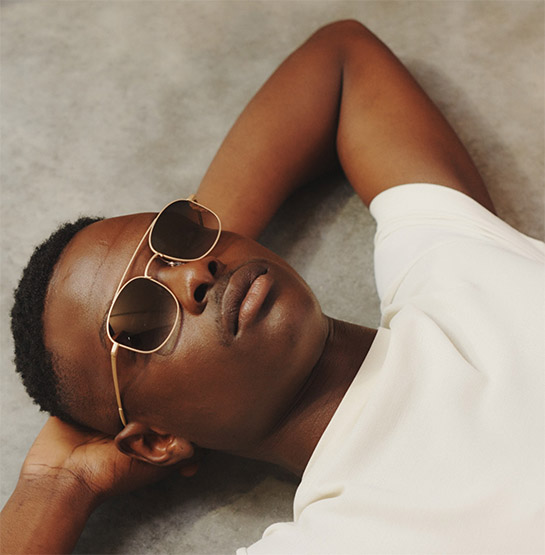 neubau eyewear skapades med inspiration från det urbana, kreativa distriktet Neubau,  beläget i hjärtat av Wien. Urbanitet och hållbarhet är kort och gott hur varumärket beskrivs. Våra glasögon och solglasögon designas, utvecklas och tillverkas i Österrike. För att behandla vår miljö med respekt och samtidigt skapa enastående design utformades mottot: SEE & DO GOOD. Medveten konsumtion och framåtblickande produktion är i fokus.
Vi strävar efter att behandla vår miljö med största möjliga eftertanke. Det handlar inte bara om hur vi  producerar våra bågar och använder miljövänliga material. Det handlar också om aspekter som produktion av förpackningar, trycksaker samt stöd till miljöprojekt i urbana områden. Driven av urban anda förenar neubau eyewear innovativ design med omfattande produktkunskap och erfarenhet. Resultatet av detta är hållbara, trendmedvetna, lättviktiga glasögon och solglasögon av hög kvalitet.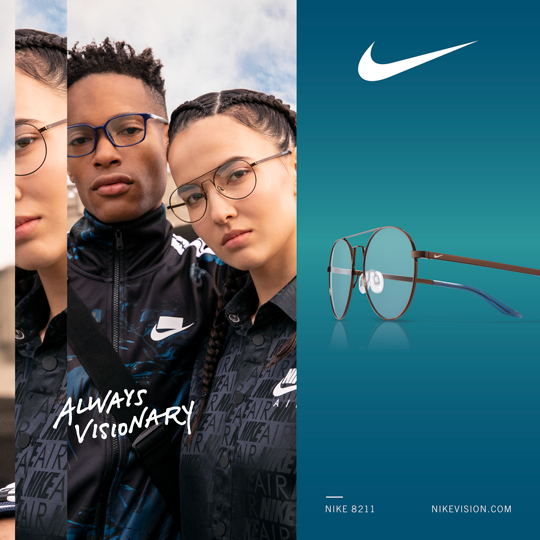 SE SPORT BÄTTRE
Nike har revolutionerat det atletiska sko- och sportmodet och varumärket har ett brett sortiment av produkter; från specialiserade träningsredskap och sportutrustning till skor, kläder och accessoarer. Nike finns till för att tjäna och inspirera atleten som finns i varje person och utvecklar produkter som möter och ofta överträffar förväntningarna. Nikes starka portfölj spänner över produktkategorier, geografiska områden, målgrupper och mediakanaler och är oöverträffad i sin bransch.
Nike Vision ger inspiration och innovation till idrottare genom sina glasögonkollektioner som är utformade för att män, kvinnor och barn ska kunna se sport på ett bättre sätt genom sin slogan "SEE SPORT BETTER™".
Proffs- och livstilsbågarna är utvecklade för varje sportkategori inom Nike med innovativa lösningar som plockar fram atleten som finns inom oss alla.
Solglasögon finns bland annat för löpning, träning, golf, baseboll och skateboarding medan den optiska kollektionen sträcker sig över flera aktiva livsstilsnivåer och innehåller bågar som är utformade med innovativa metaller och material så som Flexon, Vortex, titan och acetat.
NYCKELORD: Hög Prestanda, Lättvikt, Innovativ, Strömlinjeformad, Aerodynamisk, Precision
NYCKELDETALJER: Kam Gångjärn, Ventilerad, Självjusterande Näsbrygga, Dämpande Luftfickor, Max Optik, Överlägsen Klarhet
NYCKELMATERIAL: Titan, Metall, Gummi, Acetat, Plast, Flexon, Vortex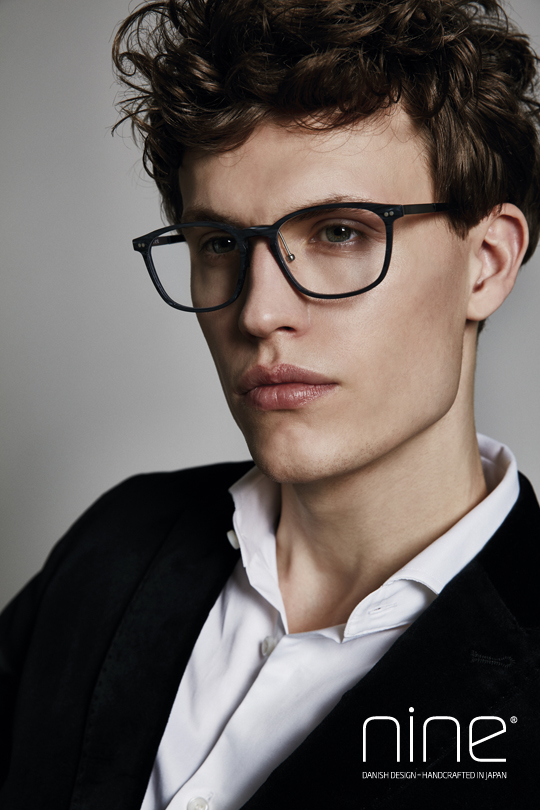 Danish design and Japanese craftsmanship
A vision of creating the best looking and yet most comfortable eyewear collection ever made, became a reality when the nine eyewear collection was launched in 2010. Through state of the art production techniques, the nine eyewear collection was suddenly known as the ultra light, full rim titanium collection, embracing the love of Scandinavian simplicity and Japanese craftsmanship. Made from pure custom made beta titanium, a frame from nine eyewear is not only characterized by its obvious lightness, but also distinguished by being both extremely flexible and durable. Using only 9 grams of pure titanium, we proudly present nine eyewear.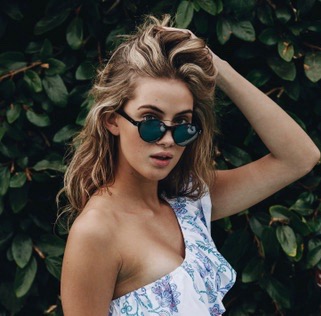 NORDLYS CLIPON
Har du testat Clipon någon gång?
Gör enkelt dina vanliga glasögon till ett par solglasögon!
Vi har Clipon till över 300 glasögonformer.
Läs mer på: clipon.se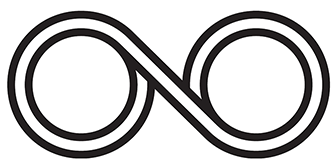 En presentation kommer inom kort
En presentation kommer inom kort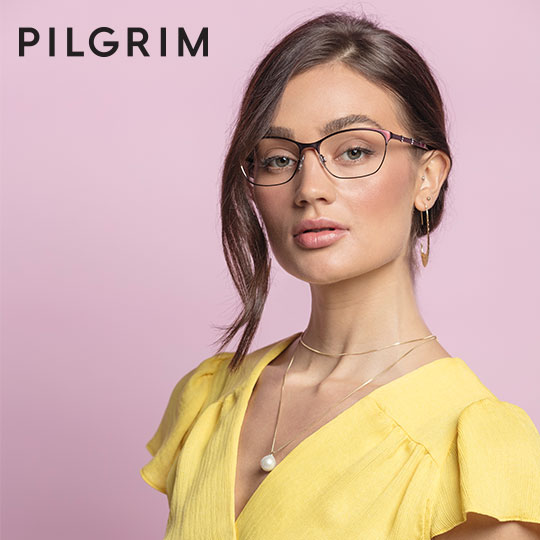 DANSKA VARUMÄRKET PILGRIM GRUNDADES ÅR 1983 NÄR ANNEMETTE MARKVAD OCH THOMAS ADAMSEN BÖRJADE SKAPA EGENDESIGNADE OCH HANDGJORDA SMYCKEN.
Till en början sålde de sina exklusiva smycken på rockfestivaler där de uttryckte sin kärlek till musiken och människorna. Idag är Pilgrim ett stort internationellt varumärke som med sina sex kollektioner per år levererar handgjorda smycken och klockor till mer än 50 länder runt om i världen. Spontanitet, intimitet och äkthet är värderingar som Pilgrim står för än idag och till högsta grad lever upp till. Varumärket har lyckats balansera ett bohemiskt och naturligt uttryck tillsammans med en modern, stilren och feminin design som ständigt ligger rätt i tiden. Pilgrims vision är att skapa handgjorda smycken och accessoarer som lockar fram en kvinnas skönhet och framhäver hennes personlighet och originalitet.  Scandinavian Eyewears designteam skapade år 2009 för första gången en unik glasögonkollektion speciellt för Pilgrim. Sedan dess har Scandinavian Eyewear varit en stolt leverantör och samarbetspartner till Pilgrims glasögonkollektioner. Varumärket är känt och uppskattat för att ha smyckade & detaljrika glasögonbågar som skapar den välkända bohemiska pilgrimslooken.
Det finns tre olika designlinjer som utmärker Pilgrims smyckes- och bågkollektioner:
Delicate: Den här mjuka och kvinnliga linjen riktar sig till kvinnor som har en förkärlek till kristaller, pärlor, och vintage.
Bohemian: Formgivningen är bohemisk och man kan verkligen känna produktens hjärta och själ. Bågarna är uttrycksfulla och har en speciell historia att berätta.
Attitude: En lite tuffare designlinje. Produkterna är en del av bärarens identitet och de är ofta urbana, sofistikerade och finns i svart, mixade metaller, mönstrade och med skinndetaljer.
En presentation kommer inom kort

Inspired by the classics. Handmade for today
At RAEN, we wanted to make a difference and be the drivers of change within the industry. As an independent company frustrated by the lack of quality eyewear at an accessible price, we sought out to forge a new path focused on the use of premium materials in order to create carefully crafted and attainable, on trend, fashion-driven eyewear. Designed in California.
Our process is seamless from start to finish, with meticulous attention to detail and quality from each cut and screw to every subtle nuance. Every pair of RAEN frames are designed in our California design studio and made to our exact original vision. All of our acetate is a unique and custom combination for our line, and every frame is built with hand-guided cutting, and then hand polished to finish. All of our lenses are manufactured by Carl Zeiss Vision, completing the process that makes every single frame RAEN.
raen.com

HANDCRAFTED AMERICAN EYEWEAR
Six weeks. Two hundred steps. A patented manufacturing process unlike any other. Each pair is built in our own factory by highly-skilled master craftspeople. Randolph speaks to those who see things differently; to those who value state-of-the-art technology and exacting standards of excellence. In this, there is no compromise.
Because our eyewear is Made in America right here in the small community of Randolph, MA, we are able to control each and every step in our complicated manufacturing process. Backed by a lifetime guarantee, our artisan frames are made by hand, using top-grade materials. Our attention to quality and detail is unsurpassed. The journey of each frame honors our promise: To build the world's finest eyewear, one pair at a time.
randolphusa.com
Roberto Cavalli startade 1972 i Italien. Har blev snabbt känd för sina djurprint och gjorde stor succe med sina kombinationer av olika material och mönster – helst av djur.
Sin glasögonkollektion vill han alltid ska spegla just dessa inslag och han har en förkärlek till form och motiv av orm och tiger.
Roberto Cavalli väljer gärna guld med inslag av rött och svart i sina bågkollektioner. Här vänder man sig till den stilsäkra kunden med själförtroende och stort intresse för form och färg.

SAINT LAURENT
Founded in 1961, Yves Saint Laurent was the first couture house to introduce the concept of luxury prêt-à-porter in a 1966 collection called 'Rive Gauche', synonymous with youth and freedom. This shift represented a first critical step in the modernization of fashion and revolutionized the socio-cultural landscape.
Today, SAINT LAURENT collections include women's and men's ready-to-wear, shoes, handbags, small leather goods, jewellery, scarves, ties and eyewear.
Under the creative direction of Anthony Vaccarello, Saint Laurent continues to position itself at the summit of the luxury universe.
Salvatore Ferragamo är ett av världens mest kända lyxvarumärke som klassas som "Made in Italy". Principerna som ligger bakom Ferragamos skomakarkonst, hantverkskunnande, kreativitet och elegans syns i varumärkets alla produkter inklusive glasögonen.
Glasögonkollektionen framhäver ikoniska detaljer, så som Gancino, Vara och olika tryck, som härstammar från Salvatore Ferragamos rika arv. Genom att använda innovativa former och material skapas en balans mellan starka historiska rötter och nya moderna tolkningar.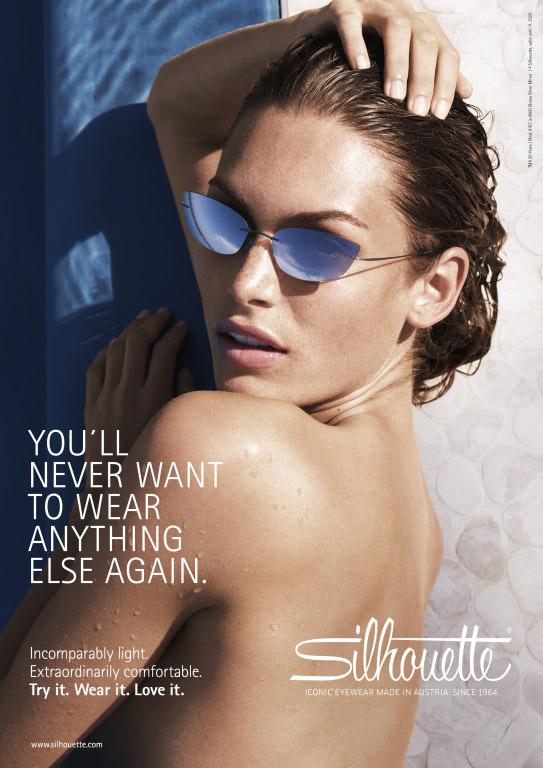 Vad som började med en vision 1964 – glasögon som en accessoar – har idag blivit världens ledande varumärke inom lättvikt kvalitetsglasögon. Silhouette står för tradition och innovation i kombination. Under det familjeägda varumärket produceras världens lättaste glasögon med stor känsla för detaljer.
Glasögonen framställs i Österrike, till största delen för hand, med de bästa materialen och den senaste tekniken vilket garanterar högkvalitativa produkter. 1999 revolutionerade Silhouette glasögonvärlden med modellen Titan Minimal Art. Modellen utan ram, skruvar och gångjärn som endast väger 1,8 gram. Titan Minimal Arts minimalistiska design har följt astronauter i rymden på 35 uppdrag.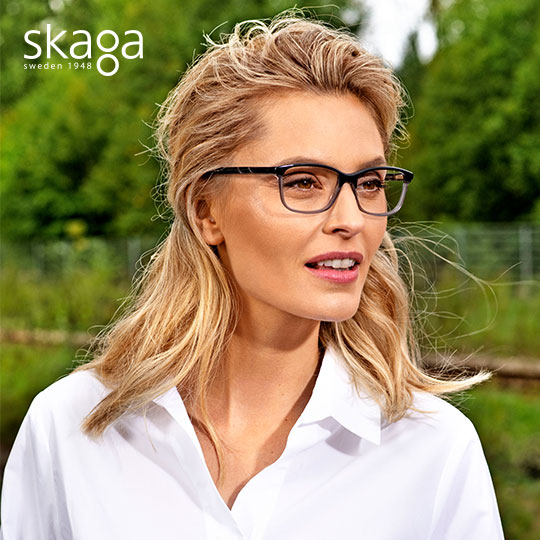 SKAGA ÄR ETT SVENSKT TRADITIONSRIKT, ÄKTA OCH GEDIGET VARUMÄRKE MED EN HISTORIA SOM STARTADE REDAN ÅR 1948.
Varumärket har sitt ursprung ifrån Småland bland glittrande sjöar och djupa skogar. Skaga har med sitt skickliga och genuina hantverkskunnande tillverkat välutvecklade glasögonbågar i Jönköping, i 70 år. Varumärket har ett autentiskt kulturarv, en lång designtradition och historia som få varumärken kan jämföra sig med. Skaga har hittat ett klassiskt och tidlöst sätt att balansera en god form med funktion och design, och uppskattas för att vara ett varumärke som hela tiden strävar efter att ligga i framkant både när det gäller hög kvalité och design. Det har lett till att Skaga idag är ett ledande varumärke i Skandinavien inom tillverkning av glasögonbågar. Skaga kan även stoltsera med att vara det enda svenska glasögonföretag som beviljats den kungliga hovleverantör titeln. I flera årtionden har denna kvalitéts stämpel blivit utmärkande för Skagas svenska design och är en prestigefylld titel som man bär med ära.
Skagabågarna har ett stilrent och elegant formspråk som attraherar den medvetne konsumenten som vill utstråla ett unikt uttryck och förstärka sin identitet och personlighet. Prins Sigvard Bernadotte är en av många kända svenska designers som har satt sitt avtryck på Skaga och designade Skaga under många år.  Tillsammans med andra formgivare som delat hans passion för form, kvalité och genomtänkta detaljer har de skapat glasögonkollektioner med en finish av elegant skandinavisk design med ett modern uttryck.

STELLA McCARTNEY
Launched in 2001 as a joint venture with Kering, Stella McCartney is a luxury lifestyle brand which includes ready-to-wear, accessories, eyewear, kidswear, lingerie, fragrance and activewear.
In 2015, under a new partnership with Kering Eyewear, Stella McCartney re-launched her eyewear range which will further expand its offering with a new dedicated Kids collection in 2016.
A lifelong vegetarian, Stella McCartney does not use any leather or fur in her designs. The innovative and fresh eyewear collection compliments the designer's signature naturally confident, naturally feminine and modern designs and stays true to the brand's commitment to sustainability with the use of the specially developed bio acetate, created from naturally sourced raw materials.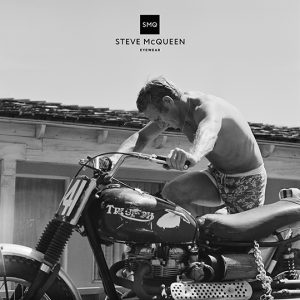 All the frames are developed and conceptualized in France, for a significant authenticity in reference to Steve McQueen, displaying lines that are as vintage as they are elegant.
The materials are carefully selected: the stainless-steel metal with Titanium treatment is made in Japan and the plastics are made of cellulose acetate. All parts are assembled by hand in Asia, offering the quality finishes demanded by the brand.
These materials of choice allow the realization of light and pleasant to wear models, providing this unique feeling of freedom.
stevemcqueen-eyewear.com
Instagram: @stevemcqueeneyewear
Swarovski är ett företag från Österrike och världsledande  inom kristallstensproduktion. Företaget har många olika inriktningar – med både optik samt tillverkning av borr och slipmaskiner. Den kategorin man är mest känd för är just kristallstenen, som är av den högsta kvaliten och även känd för att vara så likt en diamant som det är möjligt.
Inom glasögon är designen kvinnlig, lyxig och sober med  en färgsättning utöver det vanliga. Prisnivån är anpassad för att nå en kund med intresset för det lilla extra, men som vill ha en rimlig prisbild.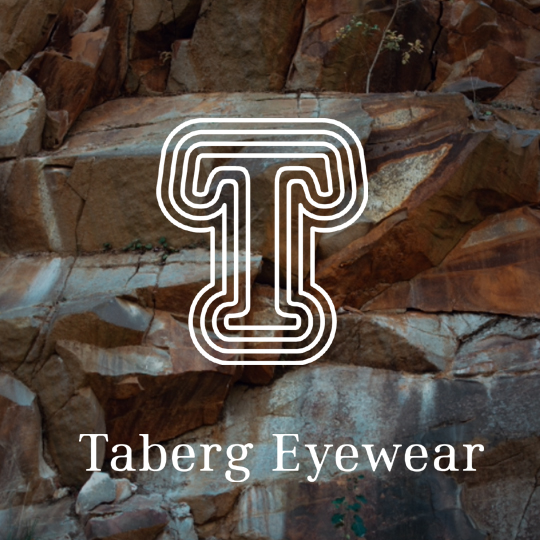 Taberg Eyewear är ett nytt svenskt glasögonvarumärke. Formgivningen kombinerar inspiration från naturens okonstlade råhet med rena linjer och vackra färger i ledordet "råsnyggt". Alla delar av vår verksamhet präglas av ett ständigt pågående hållbarhetsarbete som exempelvis innebär att vi endast använder ekoacetat, fritt från ftalater.
Vår målsättning är att formge stilsäkra och hållbara glasögonklassiker som inte är bundna till säsong. Tanken är att varje båge ska användas och älskas länge. En förutsättning för det är förstås att vi är nyfikna och ständigt söker efter nytt innovativt hantverk, förbättrade material och förfinade detaljer. Färgpaletten rymmer dova nyanser och klassiska accenter.
Bruksorten Taberg ligger strax söder om Jönköping. Taberg Eyewear håller till i en gammal industrilokal vid foten av den gigantiska malmkropp som inlandsisen efterlämnade för 1,2 miljarder år sedan. Här finns showroom, designstudio och lager.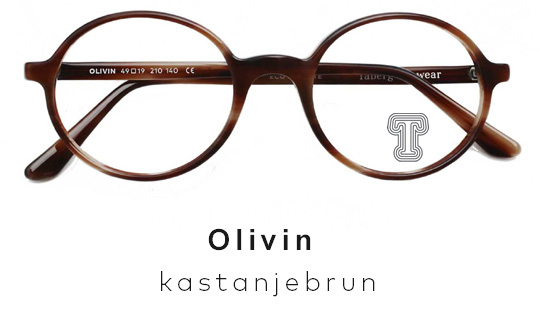 TED BAKER'S EXCEPTIONAL SPECTACLES
Ted's eye for detail remains as true to his roots as ever in his coveted optical collection. Quirky distinctive styling meets handcrafted quality, for an ocular spectacular that mixes and matches bold colours and patterns to create unparalleled, individual eyewear. With frames lined in unique prints, and hidden trims concealing messages, Ted's eyewear is as inventive and original as it is upbeat and vibrant… just like the man himself, in fact.
TITANFLEX
The Original.
Unparalleled since 1988.
OUR PROMISE
Technology eyewear – developed by German engineers for the demands of daily life.
OUR TARGET GROUP
TITANFLEX customers place value on high wearing comfort, and are looking for robust glasses for all life situations. As a result of their strong affinity with engineering and technology, they value special quality and durability. The selection of a TITANFLEX is for them a symbol of understatement.
THE CHARACTERISTICS
TITANFLEX stands for technology and design, and for perfect comfort. TITANFLEX is light and yet robust. Moreover, this material is more than ten times more elastic than conventional spring stainless steel. Thanks to the memory effect, the frame repeatedly returns to its original shape following deformation. The TITANFLEX brand is presented as self-confidentand innovative, technical and competent.
THE POSITIONING
Many people use TITANFLEX as a generic term for all memory-titanium frames. However, only the original models feature the special finishing. ESCHENBACH invented these models with memory metal – and TITANFLEX frames are still the best quality memory titanium on the market today. The reasons for this are the German engineering skill and expertise to meet the high demands of their wearers.
THE HISTORY
Memory-titanium alloys are the result of intense research carried out by NASA or the US Navy. In order to optimise these properties, ESCHENBACH subjected the basic material to strict controlledthermo-mechanical treatment and finishing. In 1988, ESCHENBACH revolutionised the optical market with their flexible, robust and light TITANFLEX.
TITANFLEX still impresses today thanks to its engineering skill and highly innovative power.
TOD´s med rötterna i Italiens distrikt – marche. Här skapar TOD`s dom första skorna som sedan blir en världssucce- gommini. Skon är känd för sina 133 gummidubbar under skon och handsyddprofil.
Glasögonen från modehuset följer samma linje med detaljer i skinn och fina linjer. Kollektionen är både för dam och herr med en känsla för klassisk design men som ändå vill följa modet och sticka ut lite extra.
Tom Ford startade 2005 med glasögon som första produkt. Designen är en spännande blandning av klassiska linjer och dramatiska kontraster. Med ett noga urval av fina material och färger är Tom Ford ett unikt märke som vänder sig till en medveten publik.
Varumärket vänder sig både till man och kvinna – och med fördel hittar du ett brett urval av unisex modeller.
Tom Ford och Marcolin har ett nära samarbete sedan starten, och har nyligen gjort ett förnyande av licensen.
En presentation kommer inom kort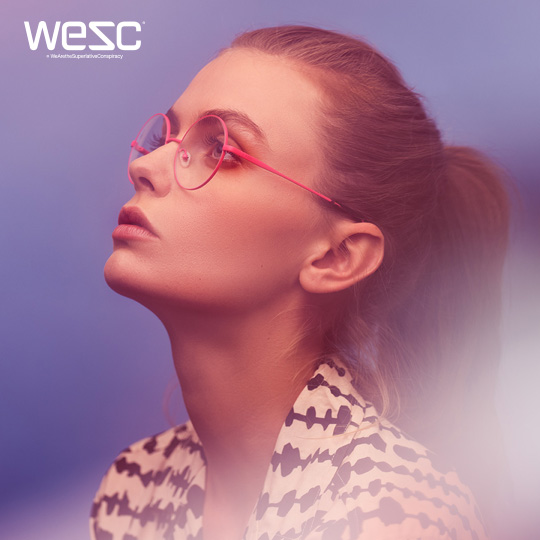 Med rötter i den svenska skatekulturen skapar framgångsrika WESC street fashion för urbana kids i alla åldrar. Glasögonkollektionen distribueras till hela världen. Samtliga modeller utstrålar den intellektuella och tillbakalutade streetattityd som WESC så framgångsrikt gjort till sin.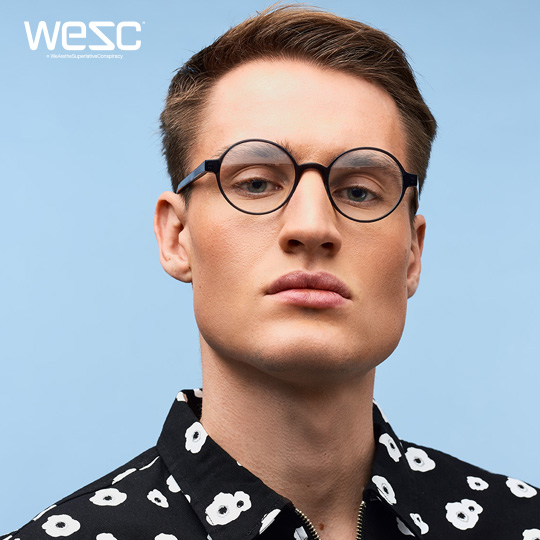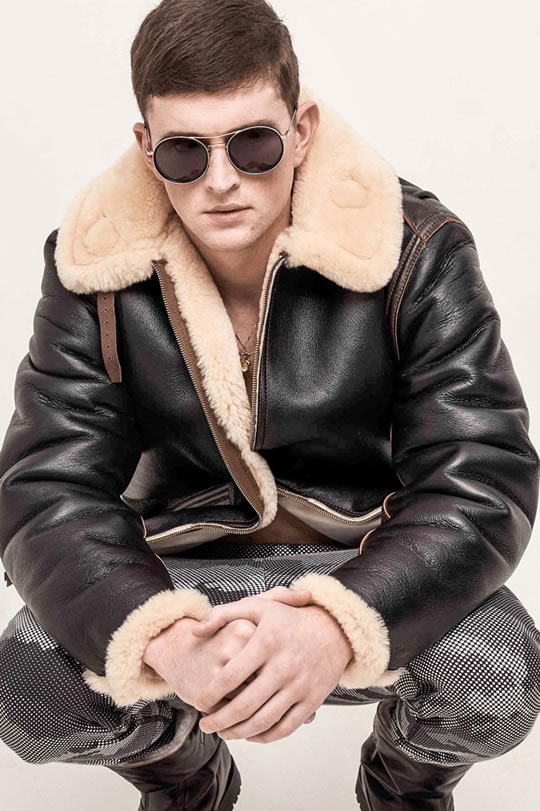 Willems Wonderglasses is the completion of a life-long quest
In 1927 Wilhelm Kraft produced his first pieces. For decades he worked meticulously on creating the perfect frame. We follow these roots with great passion. The lovesome details, innovation, technique and carefully selected materials are what will tell his story in each and every design.
willems-eyewear.com